New year's resolutions don't work. YearCompass does—
for more than a million people around the world since 2012.
Apa Itu YearCompass
YearCompass is a free booklet that helps you reflect on the year and plan the next one. With a set of carefully selected questions and exercises, YearCompass helps you uncover your own patterns and design the ideal year for yourself.
Learn from your mistakes, celebrate your victories, and set out a path you want to walk on. All you need is a quiet few hours and our booklet.
New year's resolutions don't work. YearCompass does— for more than a million people around the world since 2012.
Join us and design your ideal self!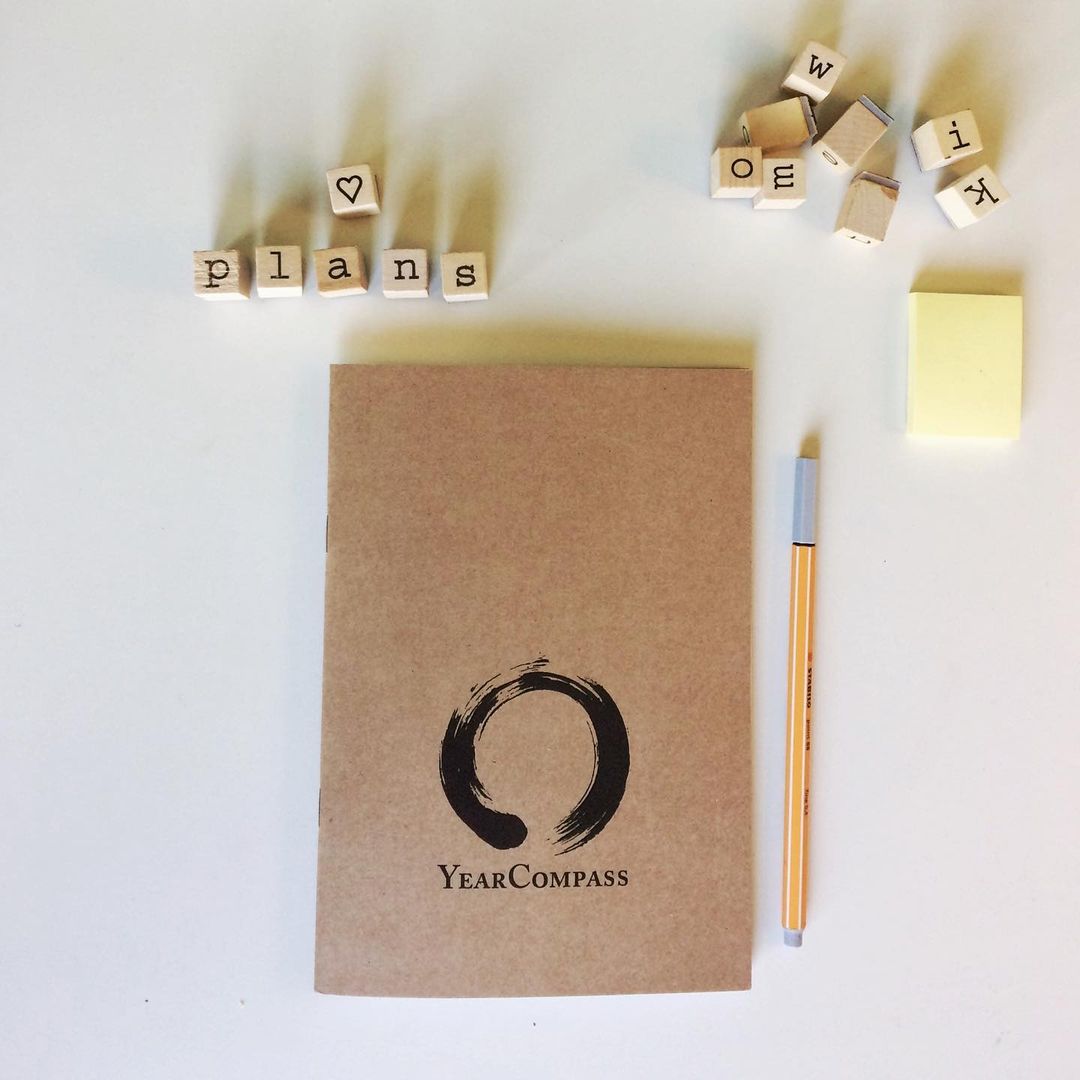 2) Pilih format
If you want to fill out the booklet by hand.
"It's really easy to slip from one year into the next without truly realizing it. There's always something to do, some new task to complete. YearCompass helps me to slow down and experience the start of the new year. With it, I can stop for a beat and see if I like the direction where I'm heading."
"I had difficulties verbalizing my needs, what I want out of a situation. For a long time, I defined myself through the lens of others. YearCompass gently forced me to face myself and honestly answer how I want my life to go."
"From the whole »set goals, break it down to tasks, execute them« approach, for me, only the first step worked ever. Planning is not really my forte—knowing where I want to go is enough; I'll improvise on my way there. What YearCompass changed for me is that I no longer doubt myself because of this. When I see the booklet stuffed with fulfilled goals and cherished experiences, it's much easier to say that »yeah, I'm a spontaneous woman, and that's okay.«"
"My favorite part is the calendar review. I always run out of space on that page! I think I like it the most because if someone would come up to me and ask about my year, I could maybe list the five most important things that happened to me. But with YearCompass, I can see everything."
"Look, If I can plan, I can sleep soundly. It's that easy."
Like what we're doing? Become a supporter!
YearCompass is a small team with a big goal: bringing self-knowledge to as many people as possible around the world. If you want to help us help others, here are a few ways you can support us.
Become a Patron
There are already a few dedicated people who help us keep running YearCompass by donating as little as $1 per month through our Patreon site. These small contributions go a long way. If you want to join the ranks of our patrons—and net yourself some goodies in the process—check out our page on Patreon; we'd love to see you there!
Or do none of that
We appreciate if you can support us but we're totally okay if you can't or don't want to. We're already happy that you're here, using the booklet, and hopefully finding some peace, inspiration, and resolve.